The Benefits of Coconut Oil for the Skin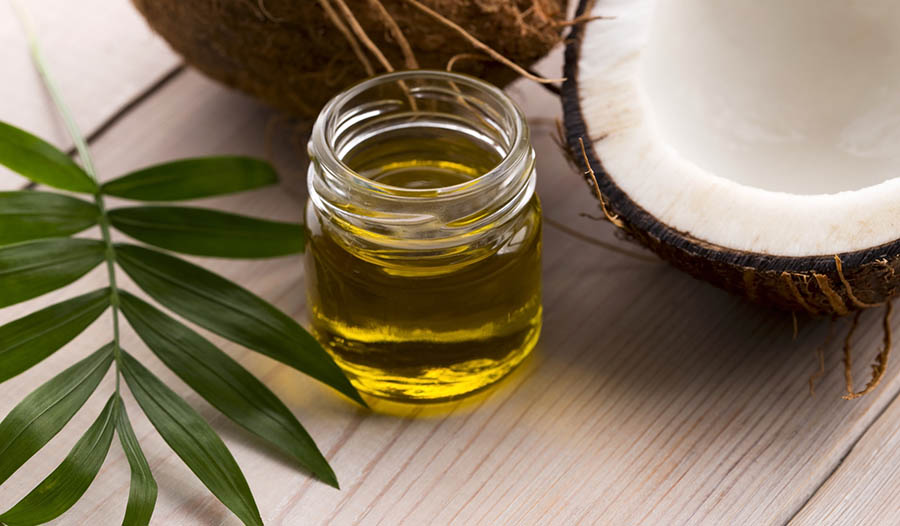 Soften and smooth your skin with coconut oil.
Coconut oil isn't just for the kitchen. Keep a tub of this handy oil in the bathroom, too. Soon, you'll find yourself using it for head-to-toe skin care.
Coconut oil has incredible moisturizing properties. Rub it on your hands, legs or anywhere else that could use a boost of hydration. Plus, coconut oil may help keep your skin healthy thanks to its antibacterial and antifungal properties.
Ready to start using coconut oil all over your skin? Try these handy suggestions:
For a close shave, replace your traditional

shaving gel

with coconut oil. Your legs have never felt this smooth before!
Exfoliate naturally by stirring together 1 cup of

brown sugar

and 1/2 cup of melted coconut oil. Use this scrub on hands, arms, legs and feet to slough away dead skin.
Dab liquefied coconut oil on a cotton pad. Wipe this over and around your eyelids to remove

eye makeup

.
After applying

makeup

, swipe a bit of coconut oil over your cheekbones for an all-natural highlighter that will give you a dewy glow.
iHerb has over 60 Coconut Oils for your skincare needs.