Homemade Stretch Mark Cream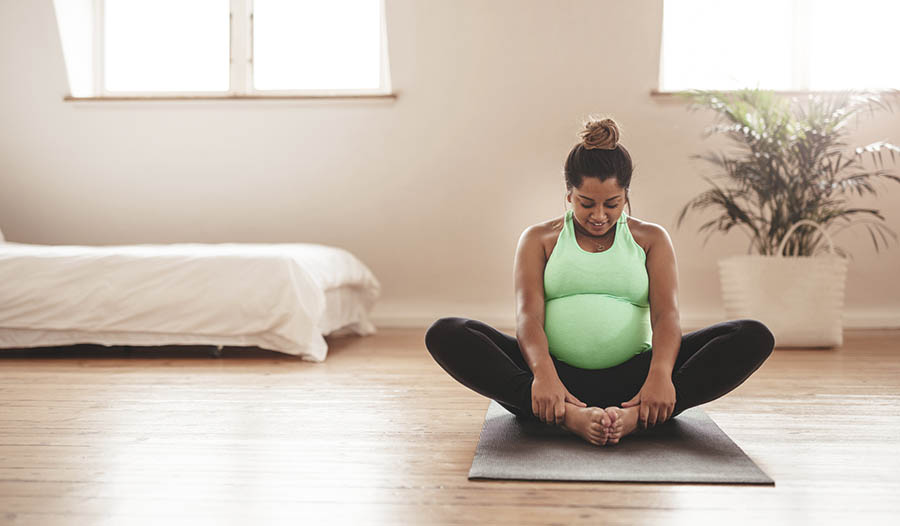 Lessen the appearance of stretch marks with coconut oil.
Surgical options are available to reduce stretch marks, but instead of opting for potentially invasive procedures, a natural remedy may be a better option. A cream made at home using coconut oil and other ingredients can be effective in lessening the appearance of stretch marks.
Coconut oil has a low molecular weight and has a unique way of bonding with proteins. This allows the coconut oil to penetrate the upper layers of skin into the deeper dermis. The coconut oil moisturizes the skin and reduces the appearance of stretch marks over time.
Raw shea butter contains high levels of vitamin A and vitamin E. It is an abundant source of moisturizer for the skin while the vitamin A and E work to repair damaged collagen and elastin around the stretch marks. Essential oils like lavender oil can act as an antimicrobial agent and an antioxidant.
Ingredients:
Instructions:
In a small saucepan, melt the coconut oil, cocoa butter, shea butter and almond oil over low heat.

Mix in the water once the oils and butters are completely melted. Stir together until oils and water are smoothly combined.

Remove from heat and continue stirring until the mixture reaches room temperature and has a creamy consistency.

Stir in the remaining ingredients when the mixture has cooled to room temperature.

Store the cream in a dark glass container. The cream should be stored in a dark place if using a clear glass container.