Apple Cider Vinegar Scalp Scrub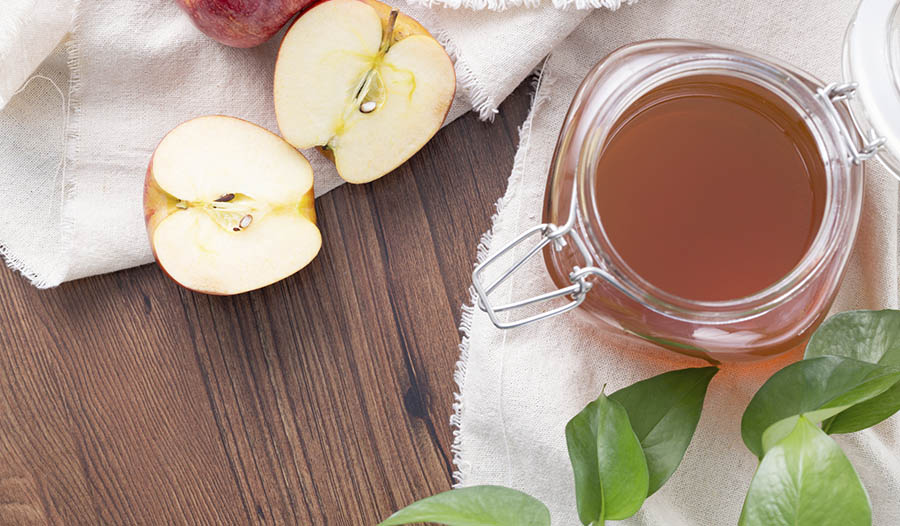 Traditional, store-bought hair care products leave hair dull and lifeless while clogging follicles. Restore the natural luster and health of hair by using a homemade scalp scrub.
Cleanse and Detox Hair Naturally
After years of using commercially available hair care products, hair may become too dry, too greasy, or hard to manage in general. Pores and follicles on the scalp become clogged, which inhibits proper hair reproduction and growth.
This natural scalp scrub contains apple cider vinegar, which cuts through greasy buildup, while the salt helps exfoliate the scalp and eliminate debris. The saturated fats in coconut oil seal in moisture and condition hair naturally without the alcohol, parabens, and other chemicals found in store-bought products. When combined with honey, the oil smoothes and softens hair while the honey additionally offers much-needed nutrients. The antioxidants in the oil interfere with free radicals that lead to premature cell aging and death.
Homemade Apple Cider Vinegar Scrub
Ingredients
Instructions
Combine all of the ingredients in a bowl.

Mix well.

Wet hair and work a tablespoon of the scalp scrub throughout.

Allow the scrub to remain on the scalp for five to 10 minutes.

Rinse with warm water.
This recipe can be applied to hair weekly, biweekly, or monthly, depending on the user's preference. Regular treatment will prevent future buildup of hair products.